St. Helena Island's Education Centre
Brisbane River – Time Travellers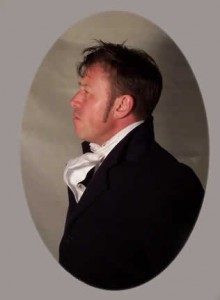 This is a fully participatory educational programme exploring the history of the Brisbane River using a time machine …?
Students encounter John Oxley escorting Governor Bris
bane up river in 1824; John Finigan attempting to return to Sydney town in 1823; and a new migrant looking for work in 1953!
Each encounter reveals a different attitude to the river and its environs and the students are presented with the opportunity of confronting and enlightening those from the past, with their own understandings of ecology, economics and culture.
Fort Lytton – Defenders of the Past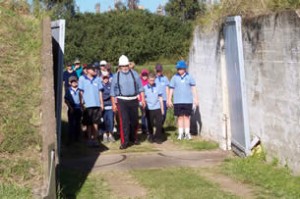 The history of Fort Lytton covers Queensland, Australian and World history from the 1870's to the 1960's.
This fully participatory educational programmebrings to life this ninety-year period of time; making the various eras and events that shaped them comprehensible to all students.
Students learn about the defenders of the past in a fictional drama. Through encounters with actors in-role, they may well find themselves becoming "defenders of the past" as they address the question: why is history important?
Defenders of the Past is a half-day participatoryprogramme for students of all year levels. It provides professional actors working in-role and an exploration of the fortifications in Fort Lytton National Park.
Moreton Bay – Investigators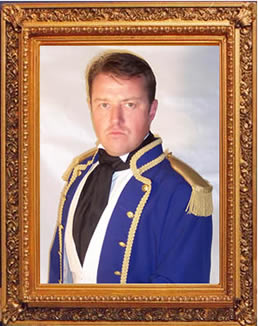 In 1799 the very first europeans sailed into the waters of what we now call Moreton bay. The tiny vessel was under the command of Matthew Flinders, manned by a small crew of ten, an aboriginal guide called Bongaree, and a cat named Trim. They were the first to chart these waters of the still "undiscovered" coasts of New South Wales and New Holland.
This programme gives students the opportunity to "discover" Moreton Bay and at the same ti
me learn history through some fascinating stories; in a half day participatory programme on board the Cat O'Nine Tails.
Students actually work with an actor-in-role as Matthew Flinders, and through their interactions hear about Cook, Banks and Bligh; the settlement at Port Jackson and European rivallry over Terra d' Espiritos Australis. On their own voyage of discovery, the students investigate the importance of sharing knowledge with others.